The President's Report
Bob Fay, President of the Colonel Thomas J. Cunningham Division of the AOH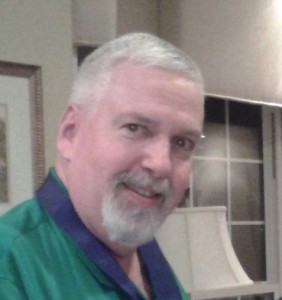 The following is excerpted from the Col. Cunningham Division President Bob Fay's Report to the Virginia State AOH Board at its Quarterly meeting in January 2015.
08 January 2015
Brothers,
The Cunningham Division had a very busy year and continued the pace through autumn 2014. Regular meetings of the Division continue to be held on the second Wednesday of each month at the Belmont Greene Community Center, 43003 Chesterton St., Ashburn, VA 20147.
The "New Member per Month" program that we started at the beginning of the year was a huge success and we not only met, but exceeded, our membership goal. I am very happy to report that our Division added a total of 19 new members to the roster through the end of December 2014. This represents an increase in membership of almost 40% since the start of the year. Our new members include two active priests and one active duty Airman serving in the USAF in Germany (my youngest son Michael). We have several additional candidates for membership waiting to be initiated in 2015. Every member in good standing has been encouraged to bring a friend, neighbor, or relative eligible for membership to at least one meeting with an application in hand!
Our Past Presidents Council, which was formed at the start of the year has been very active and has been a great resource to me as President. The "Cunningham Chronicles" newsletter was revived and put into electronic format for e-mailing to all members and has been sent out each Quarter to members, families, and friends of the AOH detailing Division news and events. A multitude of THANKS and great credit goes to Past President Bob Anderson for compiling the pictures, details, letters, and articles needed for consistent publication of this newsletter.
I have no doubt that this great newsletter had contributed significantly to our membership growth by helping to spread our Hibernian news and show-off some of our terrific events and activities.
On October 16th we held our annual "Trip to Ireland" raffle party at O'Faolain's Pub in Sterling Virginia. A crowd of more than 150 Brothers, and friends witnessed the grand prize drawing as our new Chaplain, Fr. Randy Sly, pulled the winning ticket from the hat. The raffle winners were Bob & Judy Connors of St. Theresa's Parish in Ashburn, VA. The Connor's were thrilled and Bob Connors became one of our newest members in December. A good time was had by all!
Our Division Officers and the Past President's Council met in early December and a budget and calendar for 2015 was prepared. The Division treasury is in very good shape to start the New Year and a number of great events are planned for 2015. The Division expects to increase charitable donations for 2015 while maintaining our regular programs of support for direct educational grants to students at three of our main Parish schools in Northern Virginia. We will be continuing our support of the Diocesan work- camp programs, and support for vocations locally in the Diocese of Arlington and through the Order's Project St. Patrick campaign. A donation to the Project St. Patrick Campaign providing support for vocations was made in December in honor of our immediate past Division and Virginia State Chaplain (now National Deputy Chaplain of the AOH) Father Timothy Harris, T.O.R.
Several of our members and family members gathered in Leesburg, Virginia, on the evening of December 6th and marched behind the Cunningham Division banner in the annual Christmas Parade. It was heartwarming to hear "Merry Christmas" shouted from all sides—and not a "Happy Holidays" greeting to be heard.
While we continue to miss Fr. Timothy's presence and sage counsel at our meetings, we were blessed to have Fr. Randy Sly join our Division toward the end of 2014 and agree to act as our new Division Chaplain for 2015.
Fr. Randy joined about 40 members, friends, and family members for our Christmas party celebration held at O'Faolain's Pub in Sterling on December 18th. Entertainment at the party was provided by a talented family group of Irish Dancers called ShamrocksRus, and was thoroughly enjoyed by all.
All of our Division Officers who were elected and installed at the start of 2014 were unanimously re- elected for a second term in 2015, and all of our committee chairs have agreed to serve for another year in their respective positions as well. I am happy to report that two vacant positions were also filled. Brother Dave Crew has agreed to serve as Chairman of the Hibernian Hunger Project Committee, and Brother Bob Carmack has agreed to serve as Project St. Patrick Chairman for 2015. Past President David Lawlor once again volunteered to Chair our annual "Trip for Two to Ireland" fundraising raffle for 2015, after a very successful campaign in 2014.
I want to thank all our officers and chairmen for their service and all of our Brothers for their support as we look forward to another terrific year for the Col. Thomas J. Cunningham Division in 2015!
Subsequent to the above report having been prepared and filed, I am happy to report that the Col. Thomas J. Cunningham Division held its first membership meeting of the New Year on January 14, 2015, and conducted a Shamrock Degree ceremony attended by 24 members of the Division—a full 35% of Division membership. Ten new members received the Lesson of the Motto and were awarded their Shamrock Degrees. An impromptu social gathering with light refreshments and snacks followed the meeting to welcome our new members to the Division, and a grand time was had by all. Members were disappointed to learn that the Exemplification of the Major Degrees, which had been tentatively scheduled after the January Virginia State Board quarterly meeting, had been cancelled. Many Brothers expressed their desire to take the Major Degrees and Test of the Order at the next available opportunity and vowed to support the Virginia State Convention scheduled for later in the year.
I look forward to seeing you and all our Worthy State Officers on January 24th.
In Our Motto,
Bob Fay
Capt. Robert A. Fay, President
Col. Thomas J. Cunningham Division Ancient Order of Hibernians